A city in West Houston in Texas, Katy is where the tripoint of Harris, Fort Bend, and Waller counties converge. It used to be a railroad town along the Missouri-Kansas-Texas (MKT) Railroad until it grew westward in the 1960s and is now at the center of the heavily urbanized Greater Katy area.
Approximately 340,000 people reside in the Greater Katy area, and more people are expected to move there for education, employment, business, and investment opportunities fueled by its nationally recognized independent school district (ISD), energy companies, as well as corporations, businesses, and entrepreneurs headquartered in the city and surrounding areas. Thus, things are looking good for the future of the Katy, TX real estate market, with houses for sale continuing to attract buyers, sellers, and investors alike. Houston, in general, has a balanced real estate market with demand and supply that are just about the same as of November 2022. Renting is another option, especially for those looking to invest in or live in a single-family home.
WHAT YOU NEED TO KNOW ABOUT THE KATY, TX REAL ESTATE MARKET
Before deciding whether you should buy, sell, or invest in a property, you must ask yourself, "Should I enter the Katy, TX real estate market?" We at the Jamie McMartin Group are dedicated to educating, guiding, and assisting you throughout your real estate journey. To help you make informed decisions, here are the things you need to know about the Katy, TX housing market, including but not limited to the average home price in Katy, TX, home price trends, and more.
Houston, TX real estate market overview
Single-family homes in Houston had a median sale price of $332,000 as of November 2022, which was 6.5% lower than its peak in June 2022 and 5.7% higher than the median sale price in November 2021. In October 2022, average days on market for single-family homes were 35, and in November 2022 it was 48.
Due to the general slowdown in the real estate industry, mortgage rates have also eased up, with the interest on a 30-year fixed-rate mortgage averaging 6.4% in mid-December 2022, compared to around 7.1% in November 2022. This has led to an increase in inventory. According to the Houston Association of Realtors (HAR), there were 36,434 homes listed, consisting of single-family, duplexes, condos, and townhomes at the end of November 2022, increasing 76.7% from February of the same year.
Here's a summary of the residential transactions in Metro Houston as of November 2022.
November 2022
November 2021
% Change

All Property Types

Sales
7,171
10,276
-30.2
Volume (Billions)
$2.694
$3.752
-28.3
Active Listings
36,434
24,085
+51.3

Single-Family Homes

Sales
5,827
8,374
-30.4
Average Price
$403,589
$381,440
+5.8
Median Price
$332,000
$310,275
+7.0
Pending Sales
5,937
8,278
-28.3

Townhomes and Condos

Sales
437
684
-36.1
Median Price
$218,000
$210,000
+3.8

Highrise Units

Sales
45
80
+43.8
Median Price
$282,888
$338,125
-16.3
The Greater Houston Partnership predicts that the slowdown in home sales will likely continue into 2023. While the Houston real estate market experiences high interest rates and prices, inflation, and limited inventory as the rest of the United States, Texas has weathered the downturn better than many other markets in the country.
Houston has also become an attractive renters' market. When people can't afford to buy a house, they rent until personal circumstances improve and economic conditions stabilize. As of November 2022, there were 11,206 homes for sale and 15,320 homes for rent in Houston. In fact, 52% of the households in the Houston metropolitan were occupied by renters. Single-family rents in Houston were up 10% year-over-year in April 2022, with the median rent for a single-family home at $1,742 per month.
Home price trends in the Katy, TX housing market
In the Katy, TX real estate market, there were 2,565 homes for sale and 1,292 homes for rent in November 2022. Katy's house prices ranged from $96,000 to $11.9 million, with the median listing home price at $375,000 and median days on the market at 52 days. The rental price ranged from $433 to $7,200 per month.
In December 2022, Katy, TX housing market was a buyer's market, in which the supply of homes was greater than the demand. This was a shift from the trend of the past few years where Katy was a seller's market – a trend applicable to other markets given the unprecedented demand for housing during the pandemic. Aside from rising average home prices, there was also a shift called The Great Shuffle. This meant people were choosing to live in urban locations rather than the suburbs, resulting in a decrease in home demand.
While the future of the Katy, TX real estate market, or any real estate market for that matter, depends on factors like inflation and global strife, it is worth noting that the average home price in Katy, TX is still below the national average. The overall state of Houston is also expected to continue to grow over the years. We may start seeing a more balanced market in the next few months, as opposed to the seller's market, which dominated the housing sector for over a year. While we'll see higher prices and lower demand this time, the long-term growth for Katy remains promising.
Real estate opportunities in Katy, TX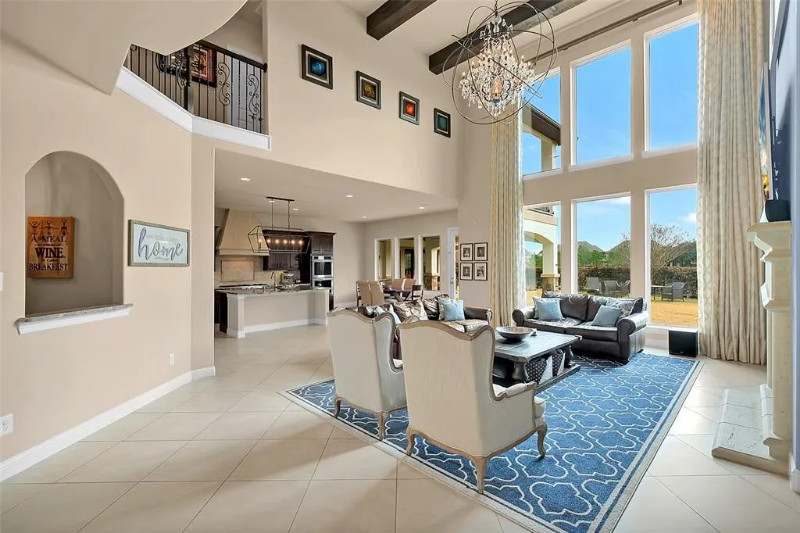 There's no place like a home in Katy, TX. Here are details of this property for sale.
Katy is a sparse suburban city with 79% of the residents living in their own houses and 21% renting. According to a poll by Niche, 54% of the residents consider the housing in Katy as affordable compared to the rest of the country. Also, 59% say there is a good variety of available homes. If you are buying or selling a house in Katy, these are good indicators you are in a better position to find a home that suits your living or investment needs, as well as find a buyer or investor for the property you are looking to sell.
As one of the best suburbs to buy a house in Houston and Texas as a whole, Katy is populated by families and young professionals. The median household income is $87,179 compared to the national median of $64,994.
Moreover, Katy has high ratings when it comes to public schools, housing, job market, cost of living, outdoor activities, safety, nightlife, diversity of people, weather, health and fitness, and commute. The city is highly desirable because of its master-planned communities and proximity to major roads, including the Katy Freeway, Westpark Tollway, and Grand Parkway. These are core qualities that make Katy perennially attractive to future residents and investors.
Based on historical data, we can expect home prices to continue to rise in 2023, with prices not dropping anytime soon. If you are looking for real estate investment opportunities, there exists long-term profit potential.
In June 2022, there were nearly 7,000 homes in Harris County owned by five National Rental Home Council members and their subsidiaries – American Homes 4 Rent, FirstKey Homes, Progress Residential, Invitation Homes, and Tricon Residential. These companies are buying properties in Houston to convert to build-to-rent communities. Build-to-rent communities, or new single-family rental homes that are professionally managed, are on the rise across Houston. This offers more opportunities to invest in build-to-rent neighborhoods.
To outpace Katy's continuing growth, master-planned communities are being developed. They include Tamarron, Cross Creek West, and Sunterra, all of which are set to build new single-family homes between 2021 and 2031. These new construction projects are expected to draw even more people to the city. The Katy Area Economic Development Council projects that the area's population will increase to 491,000 residents by 2027. Aside from fresh housing options, the proximity to Katy ISD, great amenities, mobility options, more space, and an appealing community will make Katy even more desirable to people looking for a new place to live and thrive.
Katy, TX expansion and developments
It's not just master-planned communities that are being built in Katy. There is also the Katy Boardwalk off of Kingsland Boulevard and south of I-10. It will have a conference center with a hotel, restaurant, and commercial spaces. The luxury residences of Boardwalk Lofts are already open. The main attraction of this development is the 80-acre lake and nature preserve.
There are also other commercial developments planned between Highway 90 and I-10 to Woods Road, including the Pederson Tract. Despite the pandemic causing delays, projects in Katy are now back on track, including city drainage.
With these developments stimulating the local economy and providing more job opportunities, new in-state and out-of-state residents are expected to make Katy their new home. Katy ISD is also adding new schools to accommodate more students.
Along with the growth, infrastructure projects have rolled along. In 2021, the Texas Heritage Parkway opened, connecting FM 1093/Westpark Tollway to I-10. Morgan Spur, a second access point, has also been developed, and FM 1463 has been widened. Developer Land Tejas has also partnered with Waller and Harris counties to expand Clay Road between Bartlett and Pitts Road.
Top neighborhoods in Katy, TX
Katy neighborhoods are mostly master-planned communities with tree-lined streets, parks, playgrounds, community pools, and tennis courts. Some neighborhoods are divided into subdivisions, with each subdivision having its own tax rate, school zone, and price range.
Below are several top neighborhoods worth looking into when you're buying or investing in the Katy, TX real estate market. These enclaves have the best schools, amenities, surroundings, commute times, and homes for sale.
Cinco Ranch
Where: 10 miles southeast of Katy proper
House prices: $200,000 to over $1 million
School zones: Cinco Ranch High School, Seven Lakes High School

Cinco Ranch is Katy's largest residential community and is one of the top 20 master-planned communities in the United States. The neighborhood is known for its resort-style living, with waterparks, pools, a beach club, and walking trails. A lot of the older homes can be found in Southlake and Northlake villages, while the newer homes are mostly in the southwest or northwest quadrants of Katy.

Kelliwood
Where: South Fry Road
House prices: $250 to $2 million
School zones: Taylor High School, Seven Lakes High School

Stately homes with mature trees make the Kelliwood neighborhood stand out, along with the gated access, and some of the top schools in Katy ISD. Plus, the 18-hole golf course at Kelliwood's Willow Fork Country Club provides a spectacular backdrop to the homes in this neighborhood.

Seven Meadows
Where: East on South Fry Road
House prices: $250,000 to $1 million
School zone: Seven Lakes High School

Starting on South Fry east from the Grand Parkway, the Seven Meadows neighborhood extends into the community of Avalon at Seven Meadows. Seven Lakes High School is the main school zone and central landmark of the community. The neighborhood consists mostly of traditional, 2-story, single-family homes that are approximately 3,100 square feet with 4 bedrooms and 2 or more baths, along with 2-car garages. The Meadowbrook Farms golf course can be found in this upscale neighborhood, along with two playgrounds, two swimming pools, tennis courts, and a clubhouse with a fitness center.

Elyson
Where: West and off Grand Parkway
House prices: $220,000 to mid-$600,000
School zone: Paetow High School

Parks, trails, lakes, and orchards distinguish Elyson from other neighborhoods. If those aren't enough to encourage residents to take on an active lifestyle, then amenities like tennis courts, a fitness center, an event lawn, and a swimming pool suggest an abundance of recreational activities that's guaranteed to get you moving. Reward yourself afterward with a smoothie, a sandwich, and other eats and treats at the Elyson House and Cafe.

Grand Lakes
Where: North and south of Grand Parkway
House prices: $200,000 to over $600,000
School zone: Seven Lakes High School

This four-phase master-planned neighborhood extends north and south of Grand Parkway near Fry Road. Grand Lakes is dotted with mature trees along quiet streets and throws fun, family-friendly community events. Most of the houses are either traditional or Colonial style, with 2 stories, 4 bedrooms, 3 baths in approximately 3,500 square feet, and 2-car garages. If you are looking for a waterview home, this neighborhood features multiple lakes. Each phase of Grand Lakes is built around a central park.

Pine Mill Ranch
Where: Corner of Spring Green Blvd. and Pine Mill Ranch Dr.
House prices: $200,000 to upper $600,000
School zone: Tompkins High School

Pine Mill Ranch is tranquil and family oriented, with spacious estates, green trails, parks, and splash pads. Most homes are traditional in style, with 2 stories, 4 bedrooms, 2 or more baths, and approximately 3,200 square feet of living space, separate from 2-car garages. Pine Mill Ranch is a fairly new community with a clubhouse, two playgrounds, a swimming pool, and tennis courts.

Cane Island
Where: Near I-10 and Bartlett Road
House prices: $260,000 to over $1 million
School zone: Katy High School

Cane Island is one of the large-home communities having an official City of Katy address (unlike unincorporated communities in the Greater Katy area). This neighborhood spans 1,100 acres and is home to a tree-lined parkway, fountains, and exotic animals. Cane Island's amenity village has a community lounge, cafe, and multi-level tree houses. It also has a two-story fitness center that features adult and family pools. Residents of Cane Island enjoy community concerts, movie nights, and other events for the whole family.

Cardiff Ranch
Where: Far west side of Katy, near FM1463 between I-10 and Westpark Tollway
House prices: $340,000 to $767,000
School zones: Keiko Davidson Elementary, Tays Junior High, Tompkins High School

Traditional-style homes dominate the Cardiff Ranch neighborhood. Houses here have 2 stories, 4 bedrooms, 3 baths, and approximately 3,800 square feet of living space, along with 2-car garages. Cardiff Ranch is a newish neighborhood and home to a 13-acre lake and newly planted trees. Residents have access to a community clubhouse, playground, swimming pool, and tennis courts.
GET TO KNOW MORE ABOUT THE KATY, TX REAL ESTATE MARKET WITH JMG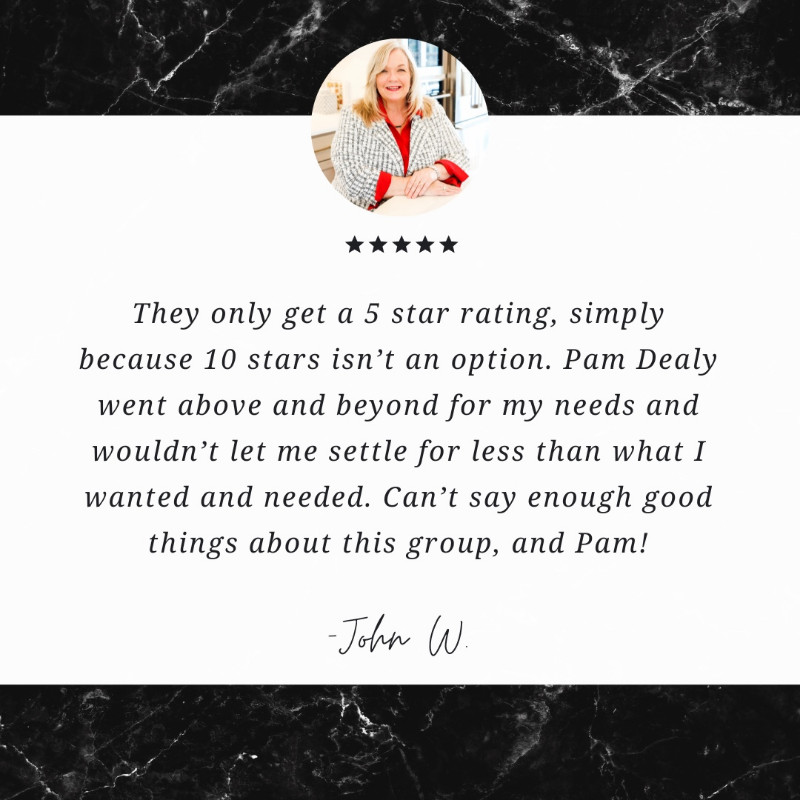 Homebuyers, sellers, and investors have significantly different needs. Your real estate goal will depend on your objective and purpose. Let our team at the Jamie McMartin Group provide you with personalized service, whether you want to buy, sell, or invest.
With more than a decade of experience in the Katy real estate market and the surrounding Houston areas, we take pride in our work. In fact, we have been consistently recognized by the Houston Business Journal (HBJ) and the Houston Association of Realtors (HAR). We are just as proud of the fact that we are a boutique real estate group committed to educating, guiding, and assisting you every step of the way.
Let us help you reach your real estate goals in 2023! Call phone or send us an email here to get started.