Table of Contents:
Situated in the greater Houston metropolitan area, Katy, Texas is a rapidly growing community attracting new residents. The reasons are clear: Katy offers a high quality of life, great schools, and ample job and entertainment options. Thus, the place is an attractive place for families, retirees, and other types of residents.
Living in Katy, TX means you'll be living in a community ranked as No. 8 Best Suburb to Buy a House in Houston Area, according to niche.com.
The population in Katy, Texas reached 21,894 in 2020 according to the official US Census, up from 14,102 in the 2010 census.
LIVABILITY
Living in Katy, TX allows you and your family to stay in a great place to work and play. Here are just a few of the benefits you can enjoy when you make the move to this vibrant and welcoming community:
Katy is a great place to raise a family. The city has excellent schools, plenty of family-friendly activities, and a low crime rate.
Katy is a great place to live if you commute to Houston for work. The city is just a short drive from Houston, making it an ideal location for those who work in the city but want to enjoy a quieter, suburban lifestyle.
Katy is a great place to retire. The city has plenty of amenities and activities for seniors, and a warm, sunny climate.
If you're looking for a great place to call home, Katy, Texas is an excellent choice.
ECONOMY
Located in the western part of the Greater Houston metropolitan area, Katy, Texas is considered one of the best places to live in Texas. It serves as the hub of three counties: Harris County, Fort Bend County, and Waller County.
Two of these Katy counties were among the Top 10 fastest growing economies in Texas. Based on research released by SmartAsset in April 2022, Harris County and Fort Bend County emerged as the No. 1 and No. 9 fastest growing economies, respectively.
SmartAsset compared the change in the number of businesses established in each county from 2019 to 2021 to see whether or not people were starting new business ventures in each area. SmartAsset also measured real estate growth by calculating the number of new building permits per 1,000 homes.
Harris County registered a 3.4% increase in incoming investments in the last three years, which represents the fastest rate of growth in Texas. This is equivalent to around $10 billion in GDP (gross domestic product) growth. There were 21 new building permits filed in Harris County per 1,000 homes, which is equivalent to a 80.28 GDP growth index.
Fort Bend County was ranked 9th in the SmartAsset study with its 15% increase in incoming investments. This represented a GDP of about $1.5 billion in growth for this area. Nearly 60 new building permits were filed per 1,000 homes in Fort Bend County, resulting in a GDP growth index of 29.
SCHOOLS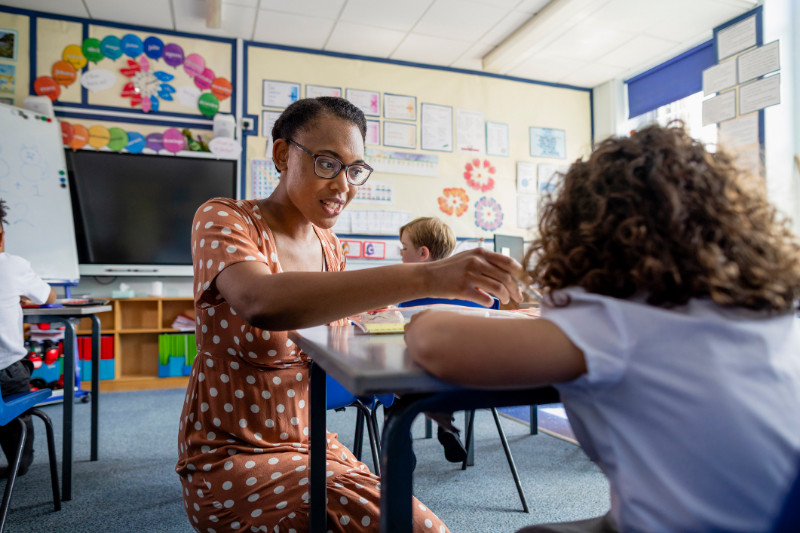 If you're raising a family, you can't go wrong with Katy, Texas. The suburb is located in the Houston metropolitan area and is known for top-performing schools, secure neighborhoods, and a family-friendly atmosphere.
There are many excellent schools in Katy, Texas. The Katy Independent School District (ISD) is one of the largest and most respected school districts in the state of Texas. The district serves over 70,000 students in grades K-12.
Award-winning schools within the area include two National Blue Ribbon Schools, five Texas Exemplary Schools, and eight National Merit Scholars. Some of these schools are Seven Lakes High School, Cinco Ranch High School, Mayde Creek High School, Taylor High School, and Morton Ranch High School.
Seven Lakes High School is one of the top-rated public schools in Katy, Texas. The school is part of the Katy Independent School District and serves grades 9-12. It has over 2,900 students and a student-teacher ratio of 16:1. It is known as one of the best high schools in the state of Texas and in the country. In 2019, Seven Lakes High School was ranked #16 in the state of Texas and #94 in the nation by U.S. News & World Report. Seven Lakes High School has a proficiency of 87% according to areavibes.com.
REAL ESTATE
According to Realtor.com, the median listing home price in Katy, TX was $375,000 in December 2022. The median listing price increased by 4% from 2021. For the last 10 years, home appreciation in Katy has been 4.4%, according to bestplaces.net.
Still, this figure is significantly lower than the median home price in the rest of the US. Based on Federal Reserve Economic Data, the median price of houses sold in October 2022 was $454,900. The data suggests that there may be more affordable options for buyers of real estate in Katy, TX.
NEIGHBORHOODS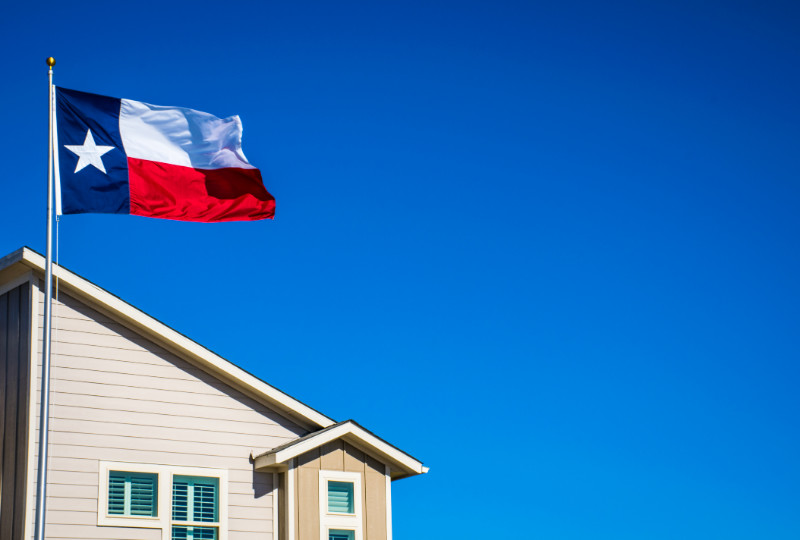 Each neighborhood in Katy, TX is singular, with unique features and amenities that make them a great place to call home. If you are looking to put down roots and raise your family, these are just a few of the many top neighborhoods in Katy, TX.
Cinco Ranch

Cinco Ranch is one of the most desired neighborhoods in Katy and for good reason. The beautiful master-planned community boasts a variety of amenities that make it perfect for families. There are plenty of shopping and dining options nearby, as well as top-rated schools in the area. Cinco Ranch is also known for its scenic walking trails and lush green parks, making it a perfect area to enjoy the outdoors.

Falcon Point

Falcon Point is another fantastic neighborhood. The gated community offers residents a community pool, a fitness center, and clubhouse. There are also numerous parks and green spaces nearby, making it easy to spend plenty of time outdoors. The schools in the area are top notch, and there are a lot of shopping and dining options close by.

Grand Lakes

Grand Lakes is an upscale community located in an area with 27 manmade lakes, some of which are stocked with fish. Sprawled across 1,250 acres, the neighborhood boasts pools, putting greens, a community center, tennis courts, miles of hiking trails, and parks for humans and for dogs. Grand Lakes also has more than its fair share of cul de sacs, which means more privacy, less vehicular traffic (which makes it safer for kids), and better bonds with neighbors. Its school district, Kay ISD, was ranked the #1 Best School District in the Houston Area, according to Nichoe.com's 2023 Best Schools List.

Kingsland

Kingsland is a wonderful neighborhood with a fitness center and clubhouse families and 55+ residents will enjoy. In 2022, Kingsland Park Apartments was unveiled as the first of 16 proposed affordable housing projects in Harris County. This senior living apartment complex boasts a resort-style swimming pool and a theater. Residents can take part in community-building activities in this housing development.

Tamarron

If you're looking for a great place to call home in Katy, Texas, you'll want to check out Tamarron. This charming community offers residents a comfortable suburban lifestyle with all the conveniences of a big city. Tamarron is conveniently located just minutes from shopping, dining, and entertainment at Katy Mills Mall and other nearby retail centers. The community is served by Katy ISD, which includes top schools like Taylor High School and Cinco Ranch High School. Amenities include a community pool, playground, and picnic area. The neighborhood is situated in a beautiful natural setting, with mature trees and green spaces scattered throughout the area.
PARKS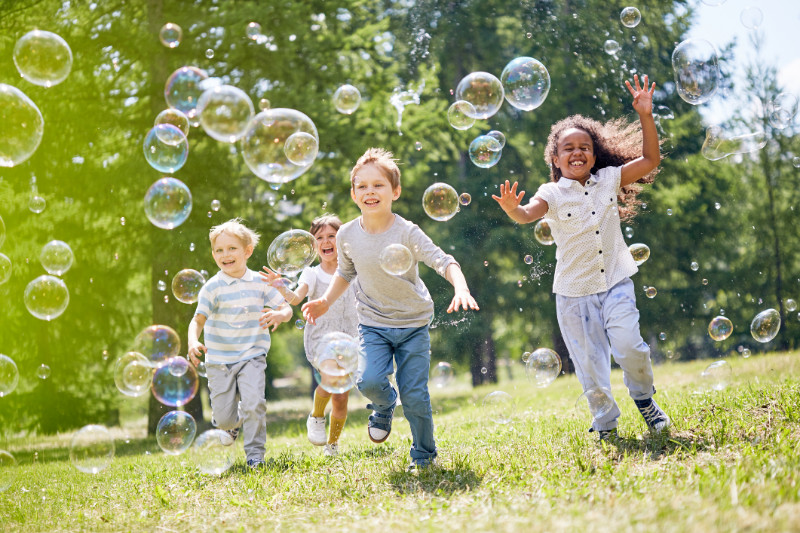 With around 20% of the land area devoted to parks, Katy, TX offers a world of outdoor activities and enjoyable green spaces. Plus, you can take a leisurely stroll on the Katy Mills Mall's picturesque lakeside boardwalk and well-maintained walking trails.
Here are some of the top parks you can visit while living in Katy, TX:
George Bush Park

If you're looking for a large park with plenty to do, George Bush Park is a great option. The park spans 7,800 acres, making it one of the largest in the Houston area. There are trails for hiking, biking, and horseback riding, as well as a playground, pond, and picnic areas. It features plenty of recreational amenities, including a shooting range and wildlife habitat. The park also hosts a variety of events throughout the year, making it a wonderful place to come back to again and again.

Katy Heritage Park

A preserved post office building, a bandstand, and restored 100-year-old homes decorated in period items are some of the fascinating things you'll find in Katy Heritage Park. Enjoy the beautiful park grounds. Take a selfie or a family picture before a colorful mural celebrating Katy. Hang until the park closes at dusk.

Mary Jo Peckham Park

One of the best places to enjoy the outdoors is Mary Jo Peckham Park. This 32-acre public facility is good for picnicking, hiking, biking, bird watching, fishing, and playground activities. The park's covered pavilion can be rented for parties and events. Whether you are looking for a place to spend a day with the family or just for a little exercise, Mary Jo Peckham Park is a good choice. Play a round of mini golf, or spend time on the jogging trail, fishing pond, tennis and basketball courts, or the softball and baseball fields. The community center includes a swimming pool and locker rooms for your convenience.
RECREATIONAL ACTIVITIES
Although it is considered a suburb, Katy, Texas has a lot to offer in terms of activities and attractions. As you can see from the list above, there is something for everyone in this Greater Houston community..
Here are more of the hidden gems Katy, TX has to offer:
Visit the George Ranch Historical Park

The George Ranch Historical Park is a great place to learn about the history of Katy, Texas. It has a variety of historical buildings and exhibits, as well as a working ranch. Go on ranch tours, wagon rides, and more.

The historical park is located within George Ranch, which was founded in 1824 by George Washington Wright. George Ranch operated as a cattle ranch for over 150 years, one of the largest in the state of Texas. It was originally 6,000 acres, but expanded to 30,000 acres over the years. Watch history come to life through interactive school programming and presentations done by costumed reenactors.

Visit the Katy Heritage Museum

The Katy Heritage Museum is a great place to learn about the history of Katy, Texas. The museum offers a variety of exhibits and programs, including a look at the city's founding, the oil boom, and more. Learning about the rich history of this area through the Katy Heritage Museum should be in your list of things to do around Katy, TX.

Shop at the Katy Mills Mall

The Katy Mills Mall is a great place to shop for a variety of items, including clothes, shoes, and more. The mall also offers a variety of restaurants and entertainment options.

TOP ATTRACTIONS

While living in Katy, TX, you'll have access to some of the top attractions in the Lone Star State. Kids and kids-at-heart will enjoy these fun attractions:

Typhoon Texas Water Park

Adrenaline-pumping action awaits visitors to the Typhoon Texas Water Park. Explore park areas such as the Tidal Wave Bay and the Gully Washer attraction, a four-story play place with an 800-gallon water bucket. You can also relax on the lazy river or race down one of the many slides. Construction is underway to build a $4 million interconnected water park exclusively for children. Five new kid-friendly water slides are scheduled to be added by summer 2023.

Urban Air Trampoline and Adventure Park

Urban Air Trampoline and Adventure Park is a great place to let loose. Trampolines, ninja courses, jump towers, tumble track, a slam dunk zone, and so much more are in store. If you like your thrills on screen, head to the arcade. Or grab a bite to eat at the cafe.

Spend time with friends and family in this two-story, 31,000-square-foot indoor play area. Compete in trampoline basketball or trampoline dodgeball. Get on the exhilarating Sky Rider Coaster, the adventure park's zipline. If you want to make a day of it, book a party package

WORK WITH THE JAMIE MCMARTIN GROUP TODAY

You can own this 5-bedroom, 4.5-bath home in Katy's Lakehouse Community. Details here.

If you want to start living in Katy, Texas, it's important to consider working with a real estate agent. There are many reasons why this is advantageous, including having someone who knows the ins and outs of the neighborhoods help you find the best deals.

Searching for a home in Katy, Texas, without any prior knowledge of the area can be daunting. There are over 90 different neighborhoods within the area. Each one offers something distinct. Start by finding a real estate agent that's familiar with the area. They should be able to provide you with detailed information about the neighborhoods, as well as show you homes that fit your budget and needs.

Another reason to choose a real estate agent is that they have access to information and resources that you may not have as a first-time homebuyer. They can provide you with data on recent home sales, comparable properties, and more. They can also help you negotiate the purchase price of your new home.

The Jamie McMartin Group can help you find your perfect house in one of the wonderful neighborhoods in Katy, TX. As a people-oriented company with over 40 years of combined real estate experience, we are capable of making your home-buying transaction a smooth and stress-free one. We work with different types of buyers, from first-time homeowners to those looking to relocate to Katy or its surrounding areas.

We at The Jamie McMartin Group can help you buy a home that fits your budget and your needs. Get in touch with your Katy, TX real estate experts today! Call the Jamie McMartin Group at phone or contact us here.