Houston is a bustling metropolis that is constantly growing and diversifying. Rich in distinctive neighborhoods, dining and shopping options, entertainment, recreation, and so much more, the Houston real estate market is one that's certainly worth watching.
Houston ranked 11th out of 100 cities in the 2022 list of America's Best Cities, with its continued expansion, affordable cost of living, diverse housing options, and infrastructure, IT, and transportation support cited as among its strongest features.
Of the many attractive locations in Houston, Houston is quickly emerging as a sought-after place to live thanks to its combination of good homes, schools, jobs, and recreation. If you own a home in the area and want to sell, you can expect great profit opportunities with many homebuyers seeking to live here.
This doesn't mean however, that you can simply put up a For Sale sign in the yard and expect bids to come. In today's dynamic market, you will need the expertise of a professional real estate agent to make sure you sell your home fast and get the best price for it.
We explore the many ways a real estate agent can help your property stand out among homes for sale in West Houston.
6 BENEFITS OF HAVING A REAL ESTATE AGENT SELL YOUR HOME IN WEST HOUSTON, TX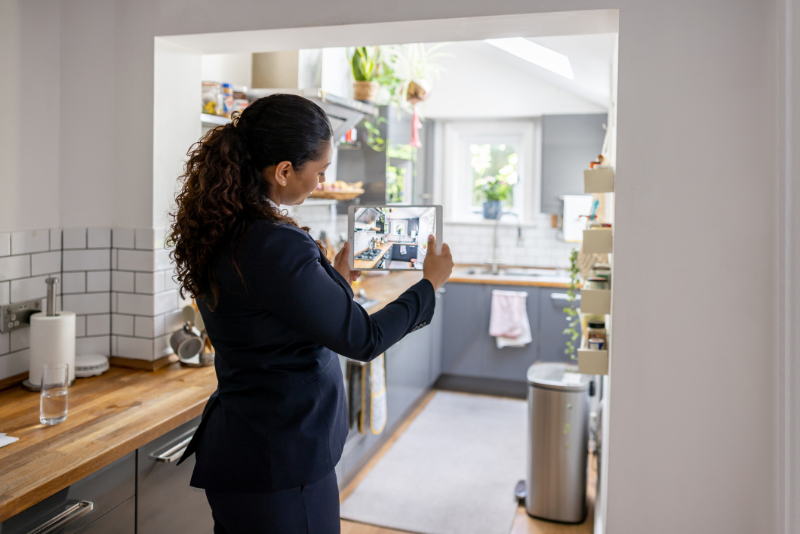 Market knowledge and expertise

The biggest benefit you'll get from working with an accredited real estate agent is access to their vast knowledge and expertise of the local market. This is essential when trying to get the best price for your property.

For example, a real estate agent selling homes in Houston will not just know about the best places to live and all the ideal homes available in the area. They will do a comparative market analysis to ensure the best possible competitive pricing. This includes looking at several comparable properties that recently sold in the area, how much they sold for, how long they stayed on the market, and other factors.

Some of the information your real estate agent will consider when doing market analysis includes:

Average Sales Price – Your real estate agent will look at the average sales price of similar homes in the market then adjust their estimation of how much your home is worth based on your property's unique features.
Average Listing Price – Beyond the selling price, your agent will also look at the average listing price to see how this compares or differs from the final selling price. Information on the difference between the average listing price and average sales price is vital in determining demand for homes in the area, which then guides both pricing and negotiating strategies.
Average Days on Market – Another important aspect real estate agents consider is the average number of days properties stay on the market before they are sold. This is also crucial in gauging the demand for homes in the area and how pricing impacts the selling time for properties.
Inventory Level – The inventory level of homes in the market is another important data your agent will consider. Whether inventory is high or low can impact how to price your home depending on your desired selling timeframe.
Demand in the Area – Alongside the inventory of homes, your agent will also consider the demand for properties in your location. Just because the inventory is high doesn't mean you need to list low. If the demand is proportionally high, this can impact home pricing.
Year-on-Year Comparison – Another important data that real estate agents consider is how the market is currently performing compared to previous years. This provides a comprehensive snapshot of how properties have historically fared in the area compared to the current year, which can guide pricing.
Future Forecasts – Your real estate agent will also consider market forecasts. If the trends point to rising values and demand, this suggests you can demand a relatively higher price. Alternatively, your agent may recommend more conservative pricing if the forecast is a dip in the market.

A comparative analysis is essential to ensure a good property pricing strategy. Looking through the pertinent data with your agent allows you to set a competitive but realistic asking price, develop your marketing strategies, attract the best buyers, and close the best sale.

Effective marketing strategy and implementation

When you work with a Realtor, you get access to their knowledge of successful marketing strategies in Houston.

Experienced real estate agents know how to effectively utilize online listings, social media, and networking opportunities. They can devise a marketing plan utilizing various tools and techniques to ensure you reach the widest pool of qualified buyers and that your listing will be seen by as many people as possible.

Here are some of the techniques your Realtor may employ to market your home:
An excellent listing – One of the most important home selling tools is an excellent listing. Your real estate agent will work with you to design a great listing that includes professional photos and videos of your property and a compelling home description. They will also ensure your listing is included in the area's Multiple Listing Service (MLS) and other listing sites where potential buyers may look.
Traditional marketing techniques – Your agent may also utilize traditional marketing avenues that they feel will be beneficial in selling your property, including any of the following:

Mailers and brochures – Professionally done mailers and pamphlets that can be sent out to your agent's networks or distributed during open houses and marketing events.
Advertising – When beneficial, your agent may also recommend advertising in relevant sites and publications.
Social Media Marketing – Social media marketing is one of the marketing avenues your real estate may use to attract potential buyers. They can create content for the appropriate social media channels for publication. They may also have social media community managers to handle incoming inquiries.
Networking – Access to your Realtor's widespread network is one of the top benefits you get when working with a professional. Networking remains one of the most important techniques of real estate marketing, and these in-person interactions often yield the best results.

Networking can include mounting open house events for home buyers or, even more importantly, a broker's open house for other real estate agents, widening your roster of potential buyers.

Buyer vetting
As you receive inquiries or feelers from potential buyers, your real estate agent will be responsible for sifting through leads and weeding out those who may not be qualified or are not serious about buying a home. With their experience and knowhow, Realtors can identify buyers who are ready to buy and are able to pay or are eligible for a loan.
Improving and staging your Home
Preparing your home for the sale is important to give buyers the best impression of your property. Even if you own a beautiful property, staging and presentation can benefit a sale. A good real estate agent can help showcase your property in the best possible light.
This begins with the Realtor doing a property walkthrough and helping you identify which improvements and repairs may be needed to help sell your home. If you don't have anyone to handle repairs, your agent may recommend someone from their network.
Once these are completed (or if no repairs are required), your agent can help you with home staging to attract buyers and showcase your home in the best possible light. They can help you with DIY home staging or refer you to professional home stagers.
Arranging home viewings and open houses
Once your home is ready for home viewings and open houses, your Realtor will be instrumental in arranging and overseeing these events. This is especially beneficial for sellers who may be busy with work and other activities. Your agent can field calls from interested buyers, show your home, or handle open house events on your behalf.
In addition, many homebuyers prefer to work with real estate agents when looking at properties for sale. This also provides them with the assurance that they are working with a professional throughout the buying process.
Vast network of professionals
Another important benefit of working with real estate agents is access to their large network of professional contacts in the local market and industry.
Selling your home in Houston may require the assistance of several professionals in the real estate industry. Experienced real estate agents in the area will have contacts in the Houston Association of Realtors, as well as other real estate brokers, home appraisers, home staging companies, home inspectors, mortgage loan officers, and more.
Negotiation and transaction management
As mentioned earlier, your real estate agent is instrumental in identifying serious buyers. With their vast experience, they can tell if a potential buyer is committed to see the process through to the end or if they're simply shopping around. This will help you save time by focusing only on the most qualified buyers.
Your agent will also play a crucial role in negotiating on your behalf. With their professional training and experience, an agent will help protect your best interests and maximize your chances of securing favorable terms on all potential offers.
Paperwork and legalities
When a deal has been made, your agent will then help you navigate the complex legalities and paperwork of selling a home. In selling a home, there is a lot of paperwork involved that must be completed correctly and on time.
The paperwork your agent can help you with during the buying process include:
Seller's Disclosures – This legal document requires you to disclose all essential facts that may materially impact the property's value.
Residential Contract (Offer) – The TREC Residential Contract (Texas) will include the offer price and proposed terms of the sale.
Appraisal – When selling to a buyer who's financing the purchase with a mortgage, the buyer's lender will conduct an independent appraisal of the property and will report their findings in a legal appraisal document.
Inspection Report – The inspection report will show the home inspection results, including any potential issues.
Title Insurance – While this is not mandatory in Texas, the buyer or the buyer's lender may require title insurance from a seller to protect against errors in public records, undisclosed liens, and forgery. Who pays for the title insurance may be negotiated with the buyer.
Purchase Agreement – This is the final contract to buy a home and is a revised copy of the initial purchase offer. It will have the final agreed upon home price as well as all selling terms and conditions.
Deed – The deed is a written document that gives ownership of property. It is the last document of the home sale and legally transfers home ownership.
A good real estate agent can help you through the process and ensure you meet all the legal requirements and documentation of selling your home to pave the way for a smooth closing.
Reducing stress and saving time
Finally, one of the biggest benefits of partnering with a reputable local real estate agent is saving you valuable time and reducing the stress associated with the selling process. Your Realtor can handle all the nitty gritty of selling the home, allowing you to focus on your job or other things that may take up most of your time while being assured that the sale of your home is in highly capable hands.
CHOOSING THE RIGHT REALTOR IN WEST HOUSTON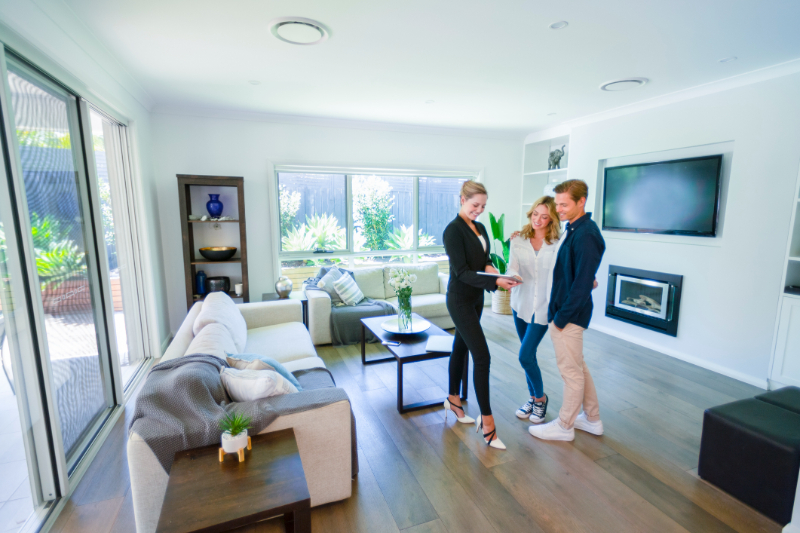 Given the incredible benefits of working with a real estate agent to ensure the best deals for homes for sale in West Houston, how do you select the right professional to work with?
Here are a few of the most basic qualities to look for in an agent or broker:
Excellent credentials – A good Realtor will have all the necessary credentials. Make sure a potential agent is licensed in Houston and has a track record of working in the area. Recognition from their peers in the industry or previous clients is certainly a plus.

Check a potential agent's history and past work and read through reviews and testimonials to ensure you are working with someone amply qualified to sell your home.

Local expert – If you are looking to sell your home in Houston, it's best to work with a real estate expert who is well-versed in the area. An excellent real estate agent is someone who most likely lives or works in the area, and can give you an expert insider's look into the neighborhoods and communities you're interested in.
Listens and Communicates – Most importantly, you need a real estate agent who can communicate effectively and continuously. Even if your Realtor checks all the achievement and experience boxes, that won't mean anything if they don't listen to you or if you aren't comfortable discussing your concerns with them.
LEARN MORE ABOUT HOUSTON REAL ESTATE WITH THE JAMIE MCMARTIN GROUP
Sellers interested in putting up their homes for sale in West Houston will definitely find the help they need from us at the Jamie McMartin Group. We are a team of motivated Realtors living and working in the area, and we are committed to provide you with the professional guidance you need. We offer personalized services that go above and beyond whether you are looking to sell or buy a home or find the right investment.
With over a decade of experience in the Houston real estate market, we are confident that we can provide you with all the information and support you need to sell your home fast and at the best price. Our team has been consistently recognized by the Houston Association of Realtors (HAR) and the Houston Business Journal (HBJ) for our impeccable work and service.
Let us assist you through each step of the selling process in Houston. Check out our website and give us a call at 281.961.5161 or send us an email to get started.