One of the best places to live near Houston is Katy, TX. This suburb of Houston lies in Waller County and has a population of 21,894. Katy has a sparse suburban feel with most residents owning their homes.
The area has the perks you need: beautiful parks, wonderful attractions, good museums, and convenient shopping centers. It's also a great place to raise children because Katy has many high-performing schools and educational institutions.
If you're thinking of moving to Katy, Texas, one the best things you can do is hire a knowledgeable real estate agent familiar with the local real estate market.
Not only will they make your search for a suitable home easier, they'll also be a source of local information that will help you settle quickly and comfortably in your new community.
Read on for more reasons to hire a real estate agent in Katy, Texas.
Why Hire a Real Estate Agent in Katy, TX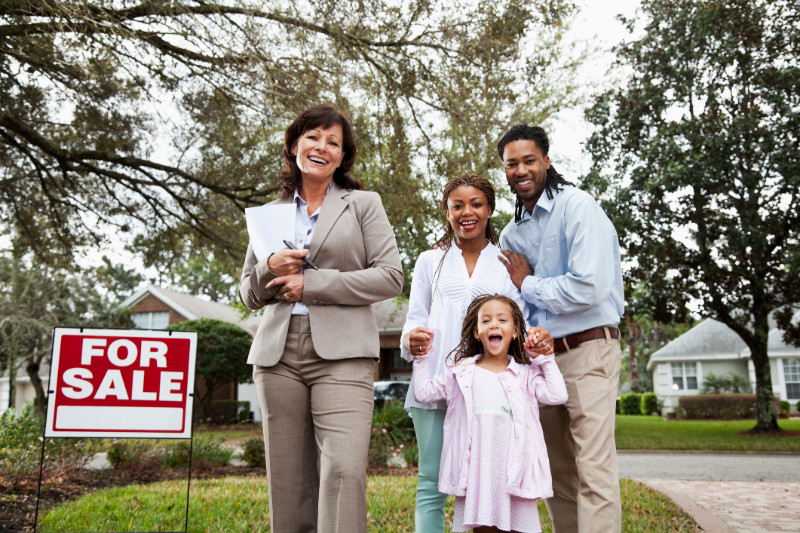 One may think that purchasing a home or piece of property can be accomplished without the help of a real estate professional. While it's true that anyone can purchase a home on their own, not everyone has the time, resources, connections, or working knowledge of the process to close on a property in a timely manner and with the least amount of stress.
Which makes real estate agents a crucial part of any real estate journey. As professionals, they are experts at lending their services and care so that homebuyers and sellers alike can get their real estate transactions accomplished as smoothly as possible.
Here are the perks of hiring a real estate agent in Katy, TX.
An expert will walk you through the process
A good real estate agent will make sure that you understand every step of the buying or selling process, making it easy for you to track the progress of your transaction and focus your attention on other matters. After all, not everyone has the time to micromanage every aspect of their lives. While it's good to know the steps of buying or selling a house, a real estate professional will take care of the details for you.
Real estate agents will advocate for your best interests
Real estate agents will help you deal with sellers and their agents. They'll represent you when you make your offer and negotiate terms on your behalf. They'll help you deal with the paperwork and take on tasks that will enable you to achieve your real estate goals.
Real estate agents have extensive knowledge about the housing market
Agents have their finger on the pulse of the housing market and know the ins and outs of the industry. They're also armed with up-to-date information on a host of factors that can affect the market, such as mortgage interest rates. Real estate agents in Katy, Texas are adept at sharing their expertise with you so you can make balanced and well-informed decisions throughout the process.
Agents can help you choose the right neighborhood
Part of a real estate agent's job to make sure you're well informed every step of the way. That includes providing you with the latest intel on the neighborhoods you're interested in. Or, suggest areas aligned with what's on your wishlist and which you might not have considered on your own. If you're moving to Katy, TX, it's important to have a local real estate agent familiar with the neighborhoods.
Agents have a vast network of connections
Buying or selling a house takes more than just marketing the property and signing everything at closing. You also have to consider the legal aspect of the transaction, as well as requisites you need to complete like disclosures forms and options like a home inspection. Fortunately, real estate firms and agents typically have connections with allied professions and services that are instrumental in closing a deal. Real estate agents in Katy, Texas are often one-stop shops for everything related to buying or selling a home.
Agents have access to the best properties on and off the market
If you're looking for a house to buy in a certain area, you need to widen your scope in order to truly know what the market has to offer. While many homes are listed online, there are some sellers that would rather not advertise on the usual channels. Real estate agents in Katy, Texas can help connect you with private listings and sellers, broadening your choices.
Agents can give you sound advice about pricing
Purchasing a new home can be an emotional process and if feelings run high, your judgment may not be at its best. If you choose to work with a real estate agent, you can have the professional advice you need to see if the asking price of a home for sale conforms to the prevailing market value. Inconsistencies in pricing can be leveraged to your advantage.
Agents can help you navigate complicated transactions
If you're buying or selling a property for the first time, some decisions can overwhelm you. For example: what to do if a seller asks to stay on the property until such time that they've found another home to move to. Should you agree? Abandon the deal and look for another property without such a contingency? Or charge the home seller rent for the time they intend to remain on the property you just bought? Fortunately, real estate agents can lay out your options or advise you on the best course of action depending on your wishes.
Agents have excellent negotiating skills
Expert negotiators are invaluable because the client's hard-earned money is at stake. It's good to have an expert on your team because they know which negotiation strategies are going to work to get you the best deal on a property.
Agents can help you go through the paperwork
Real estate transactions require a lot of paperwork and documentation. A real estate agent can help you keep track of the legal requirements and make sure that these documents are on hand and ready. Agents can explain the purpose of each document without the legal jargon.
Agents can help you understand zoning codes
Zoning regulates the kind of activities that can be done on your property. A licensed real estate agent is familiar with local zoning codes and makes sure that you understand the limitations on what you can do to property – everything from building additional structures to putting up a fence.
They can point out potential problems with properties
Because of their years in the business of real estate, agents will be able to point out potential problem areas in a house that can result in long-term problems. They also will be able to share their professional opinion regarding renovations and improvements that you may do to raise your property's value.
You can proceed to closing without a hitch
There are many things that can go wrong before closing. The title of the house may be unclear or the validity of your pre-approval on a mortgage may be on the verge of lapsing. Real estate agents know what to do under unforeseen circumstances. They can help mitigate the risk of these events and work through challenges with you.
How to Choose the Right Real Estate Agent for You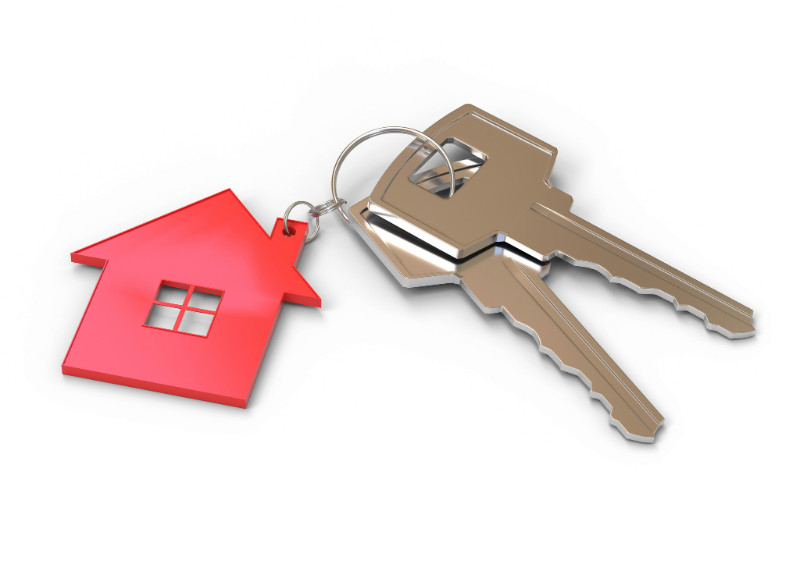 Looking for a great real estate agent can seem like a daunting task. Fortunately, we have a few tips and tricks to help you connect with a real estate agent who understands your needs.
Ask your friends and colleagues for referrals
Asking your friends and colleagues for referrals is a great place to start if you're looking for a real estate agent. If an agent has received a lot of positive reviews and feedback, you know that you're on the right track to choosing the right candidate for the job.
Go to their websites and check out their online profiles
Taking a look at a real estate agent's online presence through their official social media page or website gives you an idea about where they practice their profession, how they work with clients, and what types of property they specialize in.
Narrow down your choices to at least three agents
It's better to have plenty of options to choose from, so it's best to narrow down your choice of agents to at least three. After you've selected your top candidates, you can take a closer look at their credentials or set up a meeting so you can learn more about how they will work with you.
Ask a lot of questions
It's important to ask a potential real estate agent any questions you may have about their services before you decide on working with them. This helps set expectations for all the parties involved. Here are some questions that you may want to ask as you select the right agent for you:
What experience and training does the agent have?
What kind of properties does the agent specialize in?
What do their past and present clients say about working with them?
What challenges will I face as a buyer or seller in today's market?
What is the agent's marketing plan?
What is the agent's commission?
How will we keep in touch?
Find an agent who's readily available
Whether you're buying or selling your property, you'll need an agent who can assist you and help you with your real estate transactions at a convenient time. You'll want to ask your agent if they have a flexible schedule when it comes to showings or checking out different properties.
Real estate work is a full-time job, but there are plenty of part-time real estate agents who are great at what they do as well. The key is finding someone whose schedule and availability match yours.
Get an agent who offers solutions
Real estate agents know which home features and amenities are sought-after in a particular area. Some of the most popular home features in Katy, Texas include recreation rooms, large center islands, spacious living rooms, tiled backsplashes, and crown molding.
If you're selling your home, you'll need an agent who can offer you solutions on what features to add to your house to make it more appealing to prospective buyers.
Choose an agent with specialized knowledge
If you're moving to Katy, Texas from out of state, you'll need a real estate agent who knows a great deal about the area. With their specialized knowledge, these agents can help you navigate the local real estate market, find the kind of property you're looking for, and let you in on the typical listing and selling prices in the neighborhood.
Work with an agent you like
Ultimately, the real estate agent that you choose should be someone you like and trust. You and the agent should be able to work together smoothly. You should also be able to stay on the same page about your goals, marketing strategy, pricing, and manner of communication.
Real Estate Agent FAQs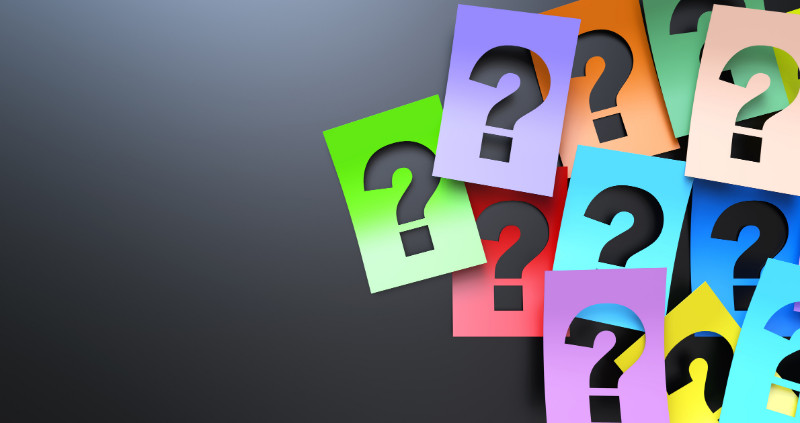 Buying your first house and dealing with real estate experts can be thrilling and intimidating at the same time. After all, you're about to achieve one of the really big milestones in your life.
To help you know more about hiring real estate agents in Katy, TX, we've compiled some of the most commonly asked questions and tried to answer them here:
What exactly does a real estate agent do?
Real estate agents help their clients to purchase and sell homes. They also give their clients important information about the local real estate market. Agents help people through the entire process of buying or selling properties by connecting them to home inspectors, real estate attorneys, and the like.
Agents can have specific titles, depending on who they represent in a transaction. For example, a buyer's agent helps buyers find good home listings, make competitive offers, and negotiate with sellers.
A listing agent, on the other hand, helps the seller price, list, and market their homes, as well as negotiate with potential buyers. Sometimes agents can represent both sides of the transaction, but it's best to have your own agent who will advocate for you.
What are the qualifications of a real estate agent?
Real estate agents are licensed in the states they operate. Generally, a real estate agent needs to complete a specified coursework and pass an exam. You can check with your state's real estate commission website to see if a particular agent is licensed.
As for agents near Houston, Texas, they must meet the following requirements in order to receive a Texas real estate license:
Must be a US citizen or a lawfully admitted alien
Must be 18 years old and above
Must be a Texas resident
Completed the required number of pre-licensing classroom hours at a state-accredited real estate school or program
Accomplished the licensing application form and paid the required licensing fees
Passed the licensing exam with a score of 80% or higher
Obtained a sponsorship by a Texas-licensed broker
What's the difference between a real estate agent and a Realtor?
As mentioned, real estate agents are professionals who help their clients buy or sell homes. Real estate agents are licensed in the states they work and should abide by national and state laws.
Realtors, on the other hand, are licensed agents who are members of the National Association of Realtors (NAR). They are bound by the association's standards and code of ethics.
What's the difference between a real estate agent and a broker?
Real estate brokers are professional agents who have acquired a real estate broker license by going through additional training. To get their licenses, brokers need to complete state-required coursework and pass an exam. Brokers can operate independently, manage other real estate agents, or work under a managing broker.
Do I really need a real estate agent to help me sell or buy a house?
Selling or buying a house is hard work. Accomplishing the paperwork alone requires specialized knowledge of local housing codes, ordinances, and laws regarding property transactions.
Real estate agents know about these things and more. They can help you market your home if you're selling it. They can also connect you with potential buyers and will advocate for your best interests so you can rest assured that they know what they're doing.
How much does it cost to hire a real estate agent in Katy, TX
As of March 2022, the average commission rate of real estate agents in Texas is approximately 6% of the home price. However, some agents with more experience can charge up to 7% for their services.
For example, if a home sells for $350,000, the agent can charge $21,000 up to $24,500, which they collect at closing.
Work with the Best Real Estate Agent in Katy, TX
Purchasing property is a serious business. That's why you'll need an experienced team of professionals to help make the entire process go as smoothly as possible. Real estate professionals should be able to provide excellent, personalized service from introduction to closing. Fortunately, when it comes to real estate agents in Katy, Texas, Jamie McMartin and her team are among the top performers in the industry.
The Jamie McMartin Group is a people-oriented company with over 40 years of combined real estate experience. We aim to make your home buying process as enjoyable as possible. Our team is dedicated to helping our clients – whether it's buying a home they'll be happy in or selling a home at the best possible price. We work with clients of all kinds, from first-time homeowners to those looking to relocate to Katy, TX, and its surrounding areas.
Whether you're looking for a single-family home or a luxury new construction property in Katy, Texas, Jamie McMartin and her team can help you achieve your real estate goals. Get in touch by calling 281.961.5151 or contacting us here.