Are you planning to sell your home in Katy, Texas? If so, you'll want to know how to maximize your profit and sell in the quickest way possible. Maybe, it's the case that you're still deciding on whether to sell, and you're wondering whether now is the best time. Here's where you can find out about the state of the real estate market in Katy, TX and if it's a good time to put your home up on the market. We'll also discuss what buyers are looking for and what you need to do to get the most for your home while avoiding pitfalls and costly difficulties. This is your guide to selling your home in Katy, TX.
An Outlook on the Texas Real Estate Market
In 2021, home prices in Texas ballooned. However, since then there has been a decrease in the rate at which house prices have appreciated. This is not to say that people are losing equity, far from it, just that houses are not increasing in price as steeply or as quickly as they had done the previous year.
The median price of a house in Texas continues to rise, especially in the four major cities. The average price in Austin stood at $500,000, followed by Dallas at $375,000. In Houston and San Antonio the median sat above $300,000.
According to the Texas Residential Construction Cycle (Coincident) Index, construction activity in Texas increased in the state, as well as throughout the country. The Texas Residential Construction Leading Index (RCLI) also shows an increase in the construction of properties. This is in spite of increased construction costs in part due to the conflict in Eastern Europe, particularly in the Ukraine.
This increased manufacturing of homes is an indicator of a more dynamic residential construction scene. Despite this, demand still far outsrips supply and it is likely to do so for the considerable future.
There is also the fact that interest rates have been rising in recent months. While this may make it slightly more difficult for first time buyers, there is still plentiful demand from young professionals and people looking to buy a second home.
What this means overall, is that although the market will slow, prices will still increase and this trend is likely to continue into the following year. Selling a home in Texas should still enable the seller to sell at an advantage given that we will be in a seller's market for the foreseeable future.
An Overview of the Katy, TX Real Estate Market
As of writing in the middle of 2022, the median listing price for a home in Katy, TX stands at the $375K mark. This shows a 20.6% year over year increase. Even with this rise, homes have been selling faster than in previous years. Some statistics have the average time spent on the market as low as 6 days, the national average is 25 days.
Many homes can sell at 4% above their listed prices. If the house is considered a hot home, it can sell for almost 10% above the listed price and within 4 days of being put on the market. With the market strongly favoring sellers, you can expect multiple offers for your property if you're selling your home in Katy, TX.
A Closer Look at Homes for Sale in Katy
Apart from becoming one of the fastest-growing suburbs in the Houston area, Katy offers desirable properties that give the best suburban living and easy access to the downtown city area.
Buyers can find numerous single-family homes with 3 to 4 bedrooms and 3 bathrooms. Generally, these homes measure around 3,200 sq ft. These homes roughly cost around half a million dollars.
Bigger families can also find 6-bedroom homes with up to 6 bathrooms. These properties can reach over 6,400 sq ft and cost around $2 million and up.
Living in Katy
The overall Katy area is home to about 300,000 residents. However, the actual city accommodates about 15,000 people. Some of Katy's main attractions include a 4-acre amenity center that comes with an amphitheater surrounded by 75-year-old oak trees.
Inside the amenity center, guests can work out in a two-story fitness center or have some fun in a swimming pool. For exhibits and special events, residents can use the glass conservatory as a venue.
Families that love the outdoors can stroll in one of the city's many parks. These include Katy Park, Exploration Park, Willow Fork Park, Mary Jo Peckham Park, and Mason Creek South, which is known for its hiking and biking trails.
Shopping enthusiasts have the Katy Mills Outlet Mall. It's also a place where moviegoers often enjoy the latest films. Katy is home to cuisine ranging from barbecue grills, burger joints, and noodle houses. It's also a great place for Mexican food. Some of the most notable Mexican restaurants to visit include Ray's Mexican Restaurant, Taqueria Tex-Taco, El Jarrito Mexican Restaurant, Torchy's Tacos, and Taqueria El Toluca.
With such varied dining options which range from luxury dining to quick eats, residents have the complete choice in where they'd like to dine and what they want to eat.
Schooling Options
For families moving into the city, one of their key considerations is the quality of education on offer for their children. Katy is home to several schools that have garnered high ratings from GreatSchools.org. For elementaries, there are the Stanley C Stanley Elementary School, the Jenks Elementary School, the Ray And Jamie Wolman Elementary School, and theTom Wilson Elementary School.
Middle school students can enroll at the Seven Lakes J High School, the Rodger & Ellen Beck J High School, or the Beckendorff J High School. Families with children entering high school have the Seven Lakes High School, the Obra D Tompkins High School, and the Cinco Ranch High School as viable options.
Other Key Considerations of Home Buyers
The home's layout and the number of bedrooms and bathrooms play probably the biggest role in deciding whether a property is a match for a buyer. This will determine not only whether there will be adequate rooms for buyers who have or want to start a family, but also for people looking to utilize rooms for special purposes, such as having a home office.
Another consideration which is always high on a buyer's criteria is the property's location. If the kids are still in school, the buyers would want a house that's close to a good educational institution. Others may want to live in a place that's near hospitals or shopping malls, or places that have easy access to work.
In recent years there's been a growing trend for having better kitchens. No doubt, this trend was accelerated by the pandemic when many spent much more time indoors. However, even before the Covid struck, there was a movement that saw the reemergence of the kitchen as an integral part of the family home. If there's one thing you should remodel in your home, it's an old and unappealing kitchen.
Expect homebuyers to also look at your home's storage and closets. Does your home have enough? Are they still in decent condition?
Lastly, revisit your home's curb appeal. Its exterior should set a good first impression in the eyes of prospective buyers. They'll appreciate a home that catches their attention even from afar.
Texas Laws to Consider
When selling a home in Texas, home sellers are bound by disclosure obligations. This compels sellers to inform buyers about particulars about the property before closing the deal. This disclosure obligation is in place to maintain transparency and to promote the deal's integrity.
The Texas Property Code Section § 5.008 states that sellers need to inform buyers if there are any problems with the property that may affect its desirability and value. If you're planning to sell a single-unit residential property, you must provide buyers a written notice stating that they're aware of the home's current condition, primarily focusing on material defects.
You should send the Seller's Disclosure Notice to the buyer on or preferably before the effective date of the contract. This means the contract cannot bind the buyer if you send the disclosure form later than the effective date.
Should the buyer not receive their notifications in proper time, the homebuyer has the right to back out from the deal within seven days after receiving the delayed disclosure form. To make the sales contract binding, you should send the disclosure form on time and have the buyer and yourself sign the document.
It's also crucial for both parties to understand the coverage of the disclosure statement. Here are some important details of the notice:
The disclosure statement compels sellers to fill out the form to the best of their belief and knowledge. This means you don't need to hire an independent inspector before the sale. For example, you don't need to hire an inspector to check if the home has asbestos if you don't have any reason to believe that the property has it.
Sellers don't need to disclose certain information concerning deaths, suicide, or accidents that happened on the property that don't relate to the home's condition. This clause is for the protection of privacy and keeps buyers from deciding based on irrelevant information.
Sellers don't need to disclose if they or a previous occupant is HIV or AIDS positive.
Important Documents to Prepare
Preparing the necessary documents before listing your home makes the selling process smoother and more likely to succeed with the optimum outcome. Here are the most important documents to prepare:
The original sales contract
The property survey
Certificate of occupancy
The mortgage statement (if you haven't paid the current mortgage in full)
Loan documents
Homeowners insurance records
Homeowners Association documents
Home repair maintenance records
Manuals and warranties
Capital improvements receipts
Previous utility bills
Some homeowners find the process of preparing these documents tedious and time-consuming, and outright confusing. This makes hiring a realtor more appealing, as they can help speed up the preparation and collation of documents. This takes an enormous amount of hassle and stress out of the home selling process.
Dos and Don'ts When Selling a Home in Texas
Here are some simple yet useful reminders that go a long way in making a successful sale:
Do highlight your home's best features – Revisit your home's key spaces and elements and make them stand out when marketing your property. Take on a buyer's perspective and focus on enhancing these "strengths" to boost your home's overall appeal.
Do your research before selling alone – In real estate, there's a method called "for sale by owner" or FSBO. It means the homeowner will take on the home-selling process all by themselves. In turn, they get to profit a little more as they save on agent fees. As tempting as it may seem, taking the FSBO route is very challenging. You may struggle with all the requirements and all the nitty-gritty that a real estate agent normally handles. Furthermore, when it comes to the negotiations, you'll find that an agent pays for themselves with the level of expertise they bring.
Do market your home in various ways – With the internet continuously reshaping how real estate sales is done, use it to your advantage. Sell your property on the web through online listings. If you decide to hire a trusted realtor (which is more advisable), make sure you connect with someone who knows how to market your property in the most effective way.
Don't prolong selling your home – If you reach a point where you are 100% sure that you're going to sell your property, don't wait for spring to arrive before making a move. Though spring is where demand usually goes up, it doesn't mean you can't sell your home in any other season. Look for features you can highlight during the current season and use them to boost your efforts.
Don't go in too hard – As much as you want to showcase everything nice about your house, there's a proper way of presenting your home. Hiring an agent massively helps in keeping things in check during a home viewing. A good agent will know when and what to say and when to hold back details until the right time comes.
Don't set too steep a price tag – It's normal for homeowners to aim for the best value for their property. Set a sale price that's too high for the current market and you risk having your home stagnate on the market for much longer than the average time. This in turn could lead to doubts in the minds of buyers as to why the home has been on the market for so long. In order to maintain interest you may then have to lower prices and the undesirable circle could then lead to a very difficult situation. Consult with a local agent about the current prices in Katy before deciding to list your house.
Working with the Right Real Estate Experts in Katy, TX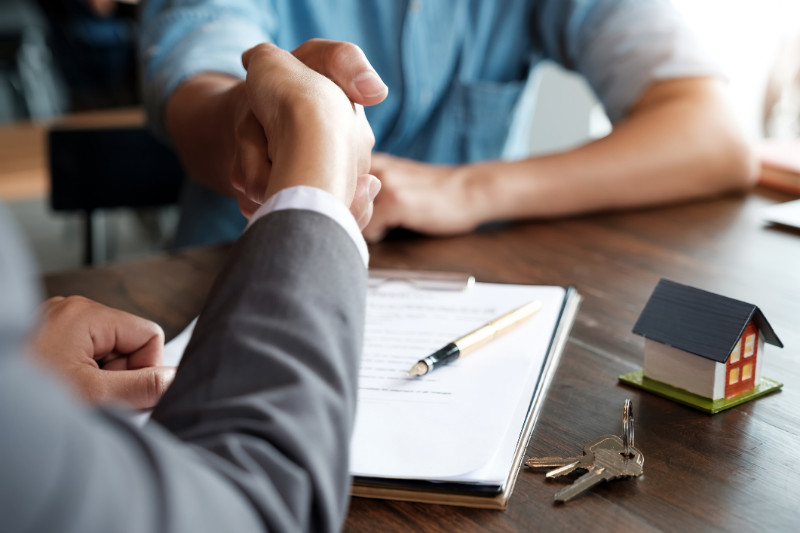 With so many realtors and agents in Texas, how do you pick the right one? Apart from getting referrals from your trusted friends and relatives, keep watch for any red flags. Avoid agents who offer vague results or have limited experience working in the local real estate scene.
Look at the realtor's portfolio and check how many properties they're selling. Go through their website and go over the services they offer. What kind of properties do they specialize in? Do they have ample experience as realtors for home sellers?
Talk to them over the phone or in-person and examine their marketing skills. Are they friendly yet professional in the way they conduct and present themselves? Are they able to answer your questions clearly and satisfactorily? Are they aggressive or too pushy for your tastes?
Last but not least, determine if they're honest and transparent. If you sense some obfuscation or half-truths in their statements, don't be afraid to ask further and dig deeper.
Why JMG
With all the complexities that come with selling a home in Texas, hiring a professional realtor you can trust is the most effective strategy. We at the Jamie McMartin Group will be more than happy to become your realtor of choice. For over 14 years, we have served home buyers and sellers in Katy and other parts of Houston.
As a boutique real estate group, we specialize in delivering personalized services to help families and individuals reach their real estate goals faster. Our solid track record and recognition from groups like the Houston Business Journal (HBJ) and the Houston Association of Realtors (HAR) agents are testaments to our commitment to providing top end concierge services.
Connect with us today and let's discuss your goals. We'll be happy to guide you with the steps, costs, and other details in the home selling process. Call us at 281.961.5151 or send an email here. Let us be your guide on your home selling journey.