Find out what your home is

really worth

We'd love to give you an accurate estimate of your home's value. Trust the professional, not the Zillow algorithms!
Main Content
Our Vision
To provide the upmost level of service with the highest level of ethical and technical standards. To constantly be innovating within our group, our marketplace, and beyond to provide our agents and our clients the latest technology and knowledge of Real Estate.
Jamie McMartin
Realtor, CNAS, Relocation Specialist
Meet Jamie McMartin
The core of The Jamie McMartin Group is to stand out with our service, our care and our passion. "Real Estate Redefined", it's our approach to every aspect of our business. Jamie feels that our principal goal is to represent our clients in the brightest light we can. "Our job is to make our clients stand out in the best possible way. That takes industry knowledge, the ability to put our clients in front of the right audience and always provide over the top service. With over 500 Five Star reviews it feels like we are doing just that. It's something we are very proud of."
Explore Our Neighborhoods
Explore Our

Neighborhoods

The Jamie McMartin Group is a team of experienced, licensed real estate agents serving the Houston and Galveston, TX Metro Area. With a proven track record of getting results quickly and a direct line of communication at all times, The Jamie McMartin Group is the 1 relocation specialist in the Houston area.

Done with big city life and looking for a place to resort to where sunshine cascades across your lawn in the morning? If that's the case, you need to consider moving to the beautiful suburban community of Cypress, Texas. With plenty of things to do minus the chaos of typical city life, there's no escape more perfect than this.

Looking for small town country living with the convenience of the city? Fulshear is just that. Today, Fulshear has some of the newest, largest and most successful master-planned communities in the Houston region, including Cross Creek Ranch and Fulbrook on Fulshear Creek.

Houston is a large family-friendly city that boasts a vibrant hub of ethnic, cultural, and career diversity. A booming job market combined with low cost-of-living and sunny weather year-round make Houston a great place to build a life and raise a family.

Katy, Texas is one of the fastest-growing and most desirable suburbs in the Houston area. Living in Katy offers residents a sparse suburban feel while having easy access to big city life, Houston

Richmond is a cool, hip suburb that offers plenty for locals and visitors. Whilst it may appear that it is a suburb for the young, there are plenty of happy families who reside in Richmond.

One of the Most Affluent and Fastest-Growing Cities in Texas. The community offers outstanding schools, libraries, civic organizations and other resources that make Sugar Land a great place to work, live and raise a family.
Meet The Jamie McMartin Group
Meet The
Jamie McMartin Group
The Jamie McMartin Group is a team of experienced, licensed real estate agents serving the
Houston
and
Galveston, TX Metro Area
. With a proven track record of getting results quickly and a direct line of communication at all times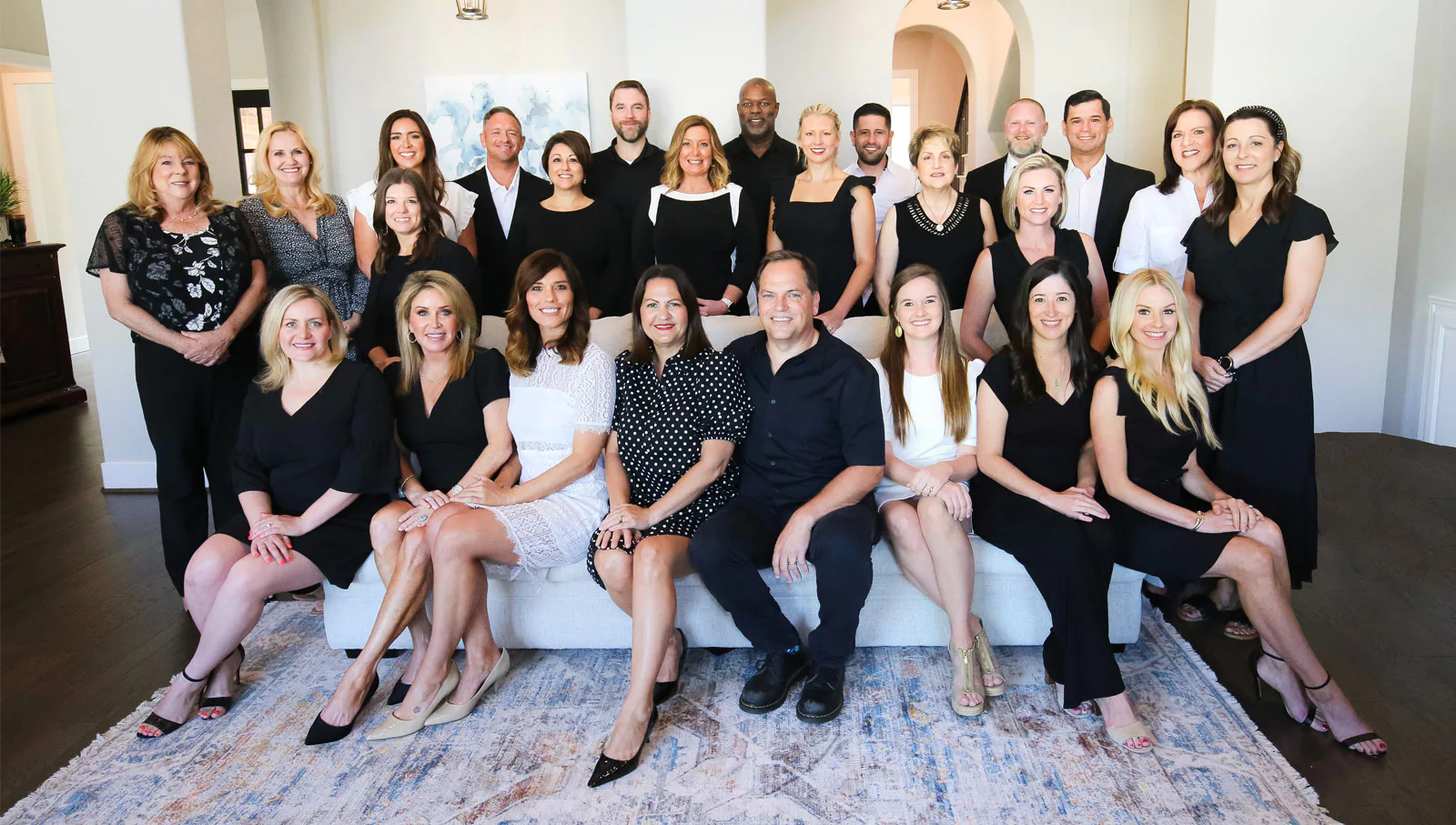 Our Numbers - Why Work With Us
Our Numbers
Why Work With Us
What Our Clients Are Saying
What Our
Clients Are Saying
Jamie did an awesome job of helping us find a house quickly! She was very knowledgeable about the area, and the fact that we were relocating. Jamie was always there to answer the multitude of questions we asked! Thanks Jamie!
user23263539
Working with Jamie was amazing! She is extremely knowledgeable & will be by your side every step of the way. She helped us sell our house and buy our new one and we will definitely use her in the future.
user56394797
Lindsay worked hard to make our home-buying process as easy as possible. She helped play quarterback with all of the appropriate parties and really made it an enjoyable process for my family. I'd highly recommend Lindsay to anyone who is looking for a friendly, hardworking realtor who knows her ...
jrucker02
I'd highly recommend Lindsay! She helped my husband and I during our home buying process. This was our first home so we were pretty clueless and things were starting to get overwhelming. Lindsay stepped up and walked us through every step of the process and was incredibly knowledgeable. The entire e...
barron alexandra
Jamie is a pro! This was my first time selling a home, so I had every emotional possible. However, Jamie was so compassionate and professional that she made suggestions and instructed me on the deliverables, which eased my panic. I am thankful that I chose Jamie to represent me as the selling agent....
misskheri
She is amazing. I highly recommend her. We are fist time buyers and she help us a lot with the process. We love the house that we have. She will helo you a lot
Antonio Roldan
Lindsay Pettit is the absolute BEST!! The house was listed and we received an offer in less than a week. Lindsay went above and beyond through the entire process. If you are in the market to buy or sell, give Lindsay a call.
AmandaConroy9
I can't say enough good things about Tracy! She was very attentive to our needs from start to finish. She handles so much of the stress for you with all of the behind the scenes action she does. She helped us sell our home without it even being on the market and got us into a new one and all very ...
jdtthgirl
Tracy is an AMAZING realtor! She worked with us extensively as we moved to the area and got us into a much bigger and better home than we had initially thought we would get--thanks to her time, patience and efforts we ended up in a home that we never imagined possible so soon. One that we will be in...
archverma10
Jamie helped us navigate selling our home in a difficult time. We listed a couple weeks before the COVID-19 shutdown. Jamie did extensive market research to help us competitively price our home for a sale despite the circumstances.
travisdcook89
Follow Us On Social Media
Follow Us On
Social Media
Follow us on social media for the most exclusive real estate news and photos from our amazing listing
Check Us On
Instagram
Instagram Business is not connected.
The Jamie McMartin Group
Get in Touch
Let's Connect
Get In Touch